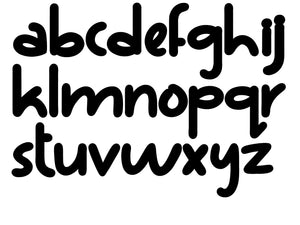 The Sugar Shoppe
Zelek Alphabet - Mini's
Regular price
$47.50
$0.00
This awesome letter set will quickly become a staple in your cookie cutter collection! With the simplicity of the shapes, yes the style of something fun, these letters make a wonderful addition to any set.
All shorter letters are 2" tall and all taller letters are 3" tall
*Also available in Standard sizes, 2.5" tall - 4" tall!
---
More from this collection